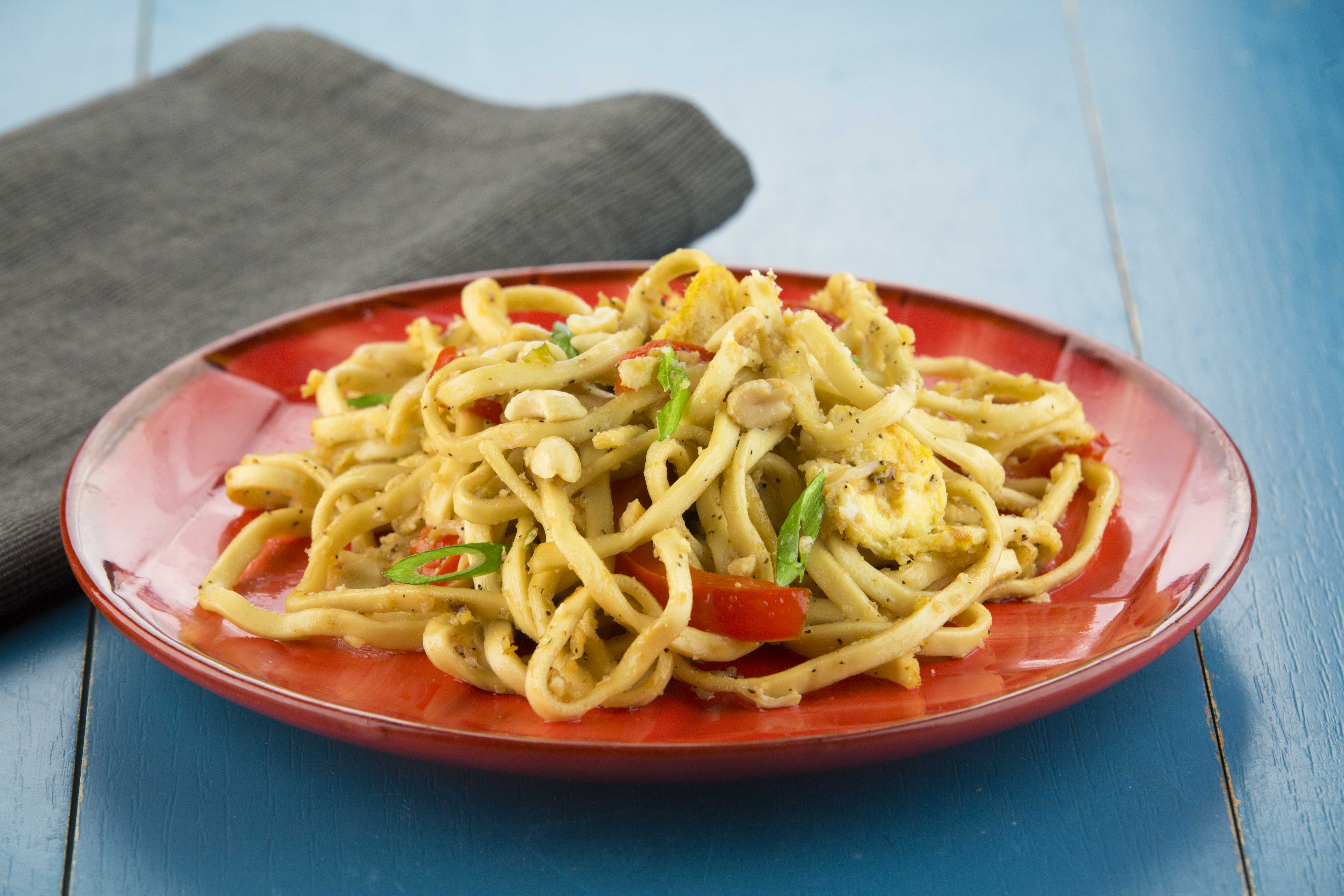 01 Feb

Pad Thai with Lo Mein Noodles

Pad Thai with Lo Mein Noodles

2017-02-01 12:21:20

Ingredients
6 oz. Lo Mein Noodles
2 Tbsp. Vegetable oil
1 Tsp. Garlic, minced
2 oz. Egg
3 oz. Bean sprouts, washed and drained
2 oz. Red pepper, julienned
2 Tsp. Vinegar
1 Tsp. Fish sauce
2 Tsp. Sugar
1 Tbsp. Soy sauce
2 Tbsp. Crushed Peanuts
Instructions
1. Lo Mein Noodles are precooked and ready to use. Defrost noodles under running water or blanch in hot water for 1-2 minutes. Remove and drain excess water.
2. Heat vegetable oil in a large wok or skillet and cook egg until firm. Add bean sprouts and red pepper. Add noodles and stir in soy sauce, vinegar, fish sauce, sugar.
3. Garnish with peanuts and serve.
Amoy http://amoyfoodservice.com/