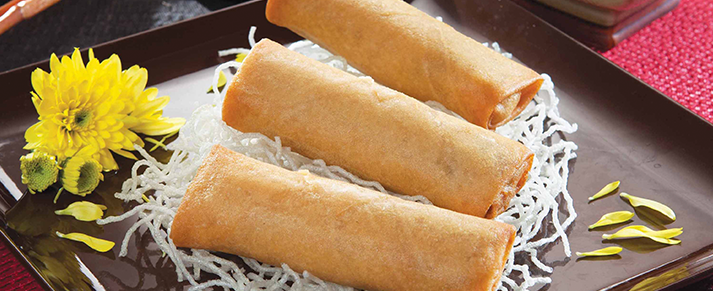 09 Aug

Hong Kong-Style Vegetable Spring Roll (Vegan) – 04132

An authentic hand-rolled Hong Kong-style pastry filled with fresh vegetables and authentic seasoning.

Vegetable Spring Rolls

Combining tasty sauces and crunchy vegetables wrapped in crispy-thin pastry, the spring roll is as full of dynamic flavor as its name implies. Excellent texture and flavorful fillings make these Amoy spring rolls a golden addition to your menu, with easy preparation and consistently high quality.