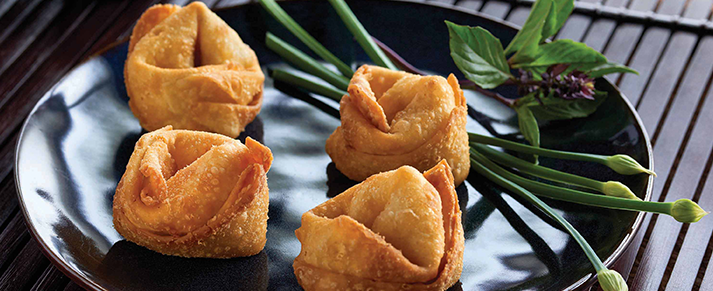 01 May

Crab Rangoon Cash and Carry Pack – 45751

Rangoon stuffed with a delicious blend of cream cheese and crabmeat. Deep-fry or bake and serve for any occasion.

Rangoons

For traditional, authentic Asian flavor, you can't beat the bold and rich flavor of Amoy Rangoons. They are perfect as appetizers with a signature dipping sauce, or can be used as a side dish along with an entrée or Asian salad.