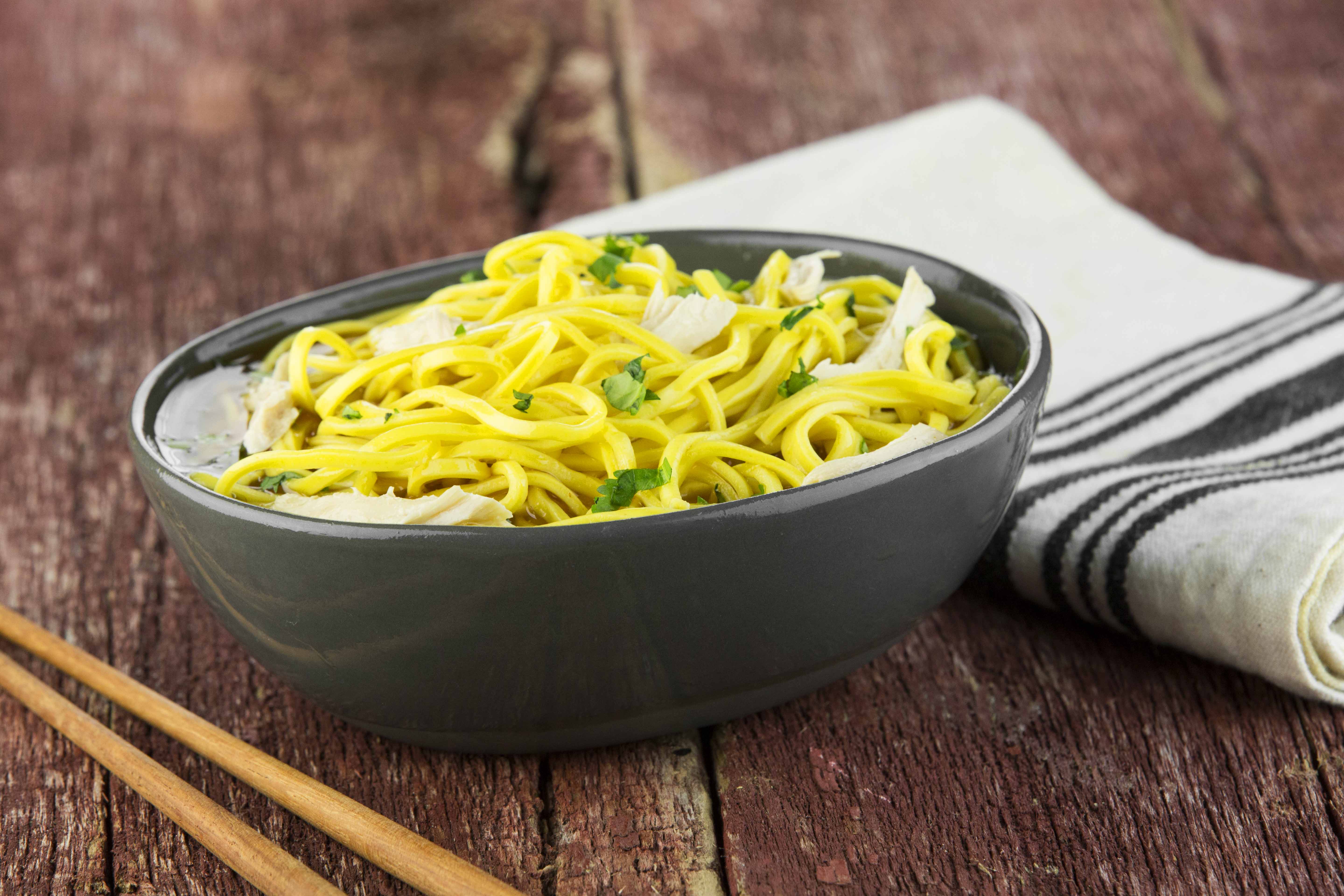 01 Feb

Chicken Pho Ga with Hakka Noodles

Chicken Pho Ga with Hakka Noodles

2017-02-01 12:23:59

Ingredients
6 oz. Hakka Noodles
4 oz. Chicken, cooked and shredded
6 oz. Chicken stock
1 Tsp. Fish sauce
1 Tsp. Ginger, minced
2 Tsp. Cilantro, chopped
1 Tsp. Chili paste
Instructions
1. Hakka Noodles are precooked and ready to use. Defrost noodles under running water or blanch in hot water for 1-2 minutes. Remove and drain excess water.
2. In a small sauce pot heat chicken stock, fish sauce, ginger, and chili paste. Take off heat and stir in cilantro and chicken.
3. Add noodles into broth, simmer for 2 minutes and serve.
Amoy Asian Frozen Foods North America http://amoyfoodservice.com/