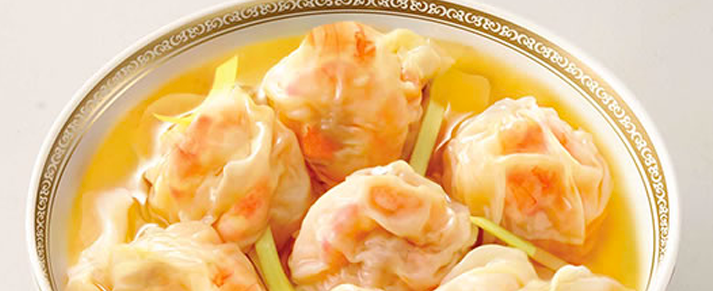 29 Mar

Amoy World Famous Wonton Soup

Amoy World Famous Wonton Soup

2016-03-29 10:13:07

Ingredients
AMOY Shrimp Wontons/Pork Wontons 16 to 20 pieces (#04284)
Eggs, large beaten 1 to 2
Scallion, diced 1 whole
Water 5 cups
Chicken Stock 6 cups
Salt (if desired) 3/4 to 1 tsp
Soy Sauce 1 tsp
Sesame oil A few drops
Instructions
Make egg threads (see below).
Mince scallion.
Bring water to a boil. Add wontons and simmer, uncovered, for approximately 2-3 minutes. Drain and keep wontons warm.
Bring chicken stock to a boil. Add salt (if desired), soy sauce and a few drops of sesame oil.
Place wontons in the bottom of a large soup bowl or in individual soup bowls and pour boiling stock into the bowl. Garnish with scallion and egg threads.
Notes
Instead of egg thread garnish, substitude 1/4 cup of slivered barbecued / roasted pork.
Egg Thread-Lightly beat egg, and a pinch of salt. Slightly oil skillet and heat. Add the egg and tip the pan so it spreads thinly and evenly. Cook over low heat until egg sets up but is not dry. The edges of the egg should turn slightly brown. Flip over onto a plate, let cool. Cut into short narrow strips about 1/8 inch wide, 2-3 inches long.
Amoy http://amoyfoodservice.com/