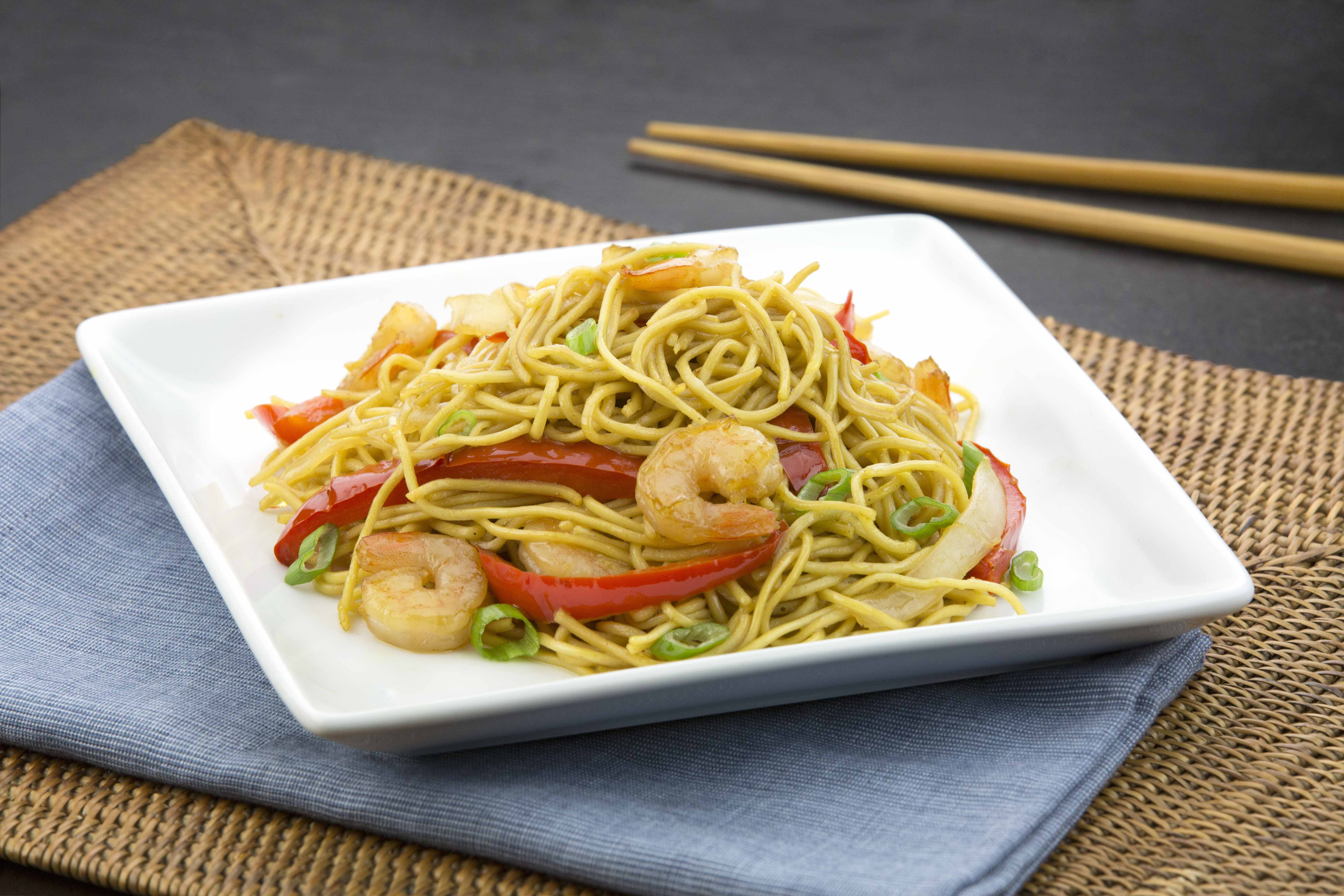 01 Feb

Shrimp Chow Mein Singaporean Curry Stir-Fry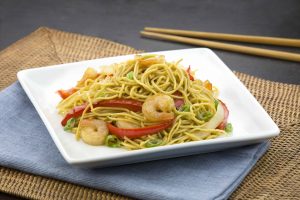 Shrimp Chow Mein Singaporean Curry Stir-Fry
2017-02-01 11:49:08
Ingredients
6 oz. Chow Mein Noodles
4 oz. Shrimp, cooked
3 Tsp. Vegetable oil
2 oz. Onion, diced
2 oz. Red pepper, julienned
1 oz. Scallion, sliced
2 Tsp. Oyster sauce
2 Tsp. Soy sauce
1 Tsp. Brown sugar
1 Tsp. Curry powder
Instructions
1. Chow Mein Noodles are precooked and ready to use. Defrost noodles under running water or blanch in hot water for 1-2 minutes. Remove and drain excess water.
2. In a small bowl combine scallion, oyster sauce, soy sauce, brown sugar, and curry powder. Set aside.
3. In a large wok or skillet, heat vegetable oil and cook onion and red pepper. Toss in wet ingredients, shrimp and noodles for about 3-5 minutes.
4. Serve and enjoy.
Amoy http://amoyfoodservice.com/